Our dedicated and supportive staff are here to guide you through this difficult journey. We take pride in doing our absolute best to ensure your needs are met.
---
Leading into the fifth generation of the Holloway family we have maintained a professional and caring commitment to the families we serve. This commitment is our way of letting you know we're here for you.

Our first priority is to provide the very best courteous, compassionate and quality to every family we serve. Our intent and responsibility is to uphold the very highest level of professionalism, character and integrity. Honesty in all transactions is our benchmark, and we welcome being fairly compared to other funeral homes. We also believe in providing thoughtful and thorough opportunities for families and individuals to plan funerals in advance and consider various options without pressure or obligation.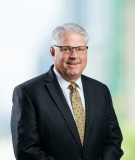 John M. Holloway, CFSP
Owner & Licensed Funeral Director
Caring for families at a difficult time is my top priority. Meeting with families and managing our staff to handle and respond to the needs of our families wants and requirements is most important. My goal is to continue what my grandfather and father started by serving all families regardless of what their financial status is, and helping them to say goodbye to their loved one in a respectful manner.

My advice to families is to plan ahead. Talk to all of your family and find out what they would like to see happen at the time of your death. Remember the funeral and the opportunity to say goodbye is for the living and not the deceased. Although this is not always a pleasant experience it is a healthy experience.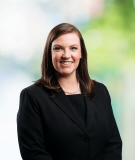 Kathleen Morton-Jones, CFSP
Location Manager & Director of Advance Planning
Has been with Holloway Funeral Home and Organizations since 2010.

Graduating in 2007 from Wesley College in Dover, Delaware and in 2008 from the Cincinnati College of Mortuary Science with a Bachelor of Mortuary Science, Kathleen is a Licensed Funeral Director and a Licensed Insurance Agent for the State of Maryland. She is an Executive Board Member of the Delmarva Funeral Service Association, a member of the National Funeral Directors Association and the Academy of Professional Funeral Service Practice where Kathleen earned her Certified Funeral Service Practitioner designation.

"We plan for important events of our lives; weddings, retirement, etc. Planning your funeral is just as important. It gives you and your loved ones the peace of mind that your funeral will reflect your life and wishes. It can also alleviate the financial burden that occurs when we lose a loved on. Pre-planning is the greatest gift anyone can give their family." Kathleen meets with most of our pre-need families and sets up appointments to do on-site presentations. If you would like her to come to your facility, please feel free to contact Kathleen by phone.

Born and raised on the Eastern Shore, Kathleen currently lives in Salisbury. She is married and enjoys spending time with all her "furry children".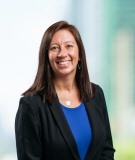 Nicole Thornes
Administrative Assistant & Insurance Coordinator
Nicole joined Holloway Funeral Home and Organizations in 2016.

Nicole was born and raised in Salisbury and known by the Holloway family from a very young age. During high school, Nicole knew she wanted to help people in a time of need. Upon graduation from Parkside High School, Nicole joined the Ocean City Police Department (OCPD) as a seasonal police officer. Soon after that, she enrolled in Wor Wic Community College's Criminal Justice Program. She past all accreditations with ease and accepted an offer as a full-time Police Officer with the OCPD. She remained with OCPD for several years and later joined the Salisbury Police Department (SPD) as a Police Officer. After retiring from the SPD Nicole still wanted a career that would help people.

Nicole started that career at Wicomico Memorial Park where she gained a lot of experience but still felt like she could do more. Nicole knew from personal experience the Holloway family was the right place for her.